Upholstery cleaning can restore the beauty and extend the life of your favorite sofa, chair, or other upholstered furniture.
What method do we use for upholstery cleaning?
Inspection of your upholstery by one of our certified technicians may be necessary to determine what kind of fabric is involved. There are various methods of cleaning available based on the needs of your particular furniture.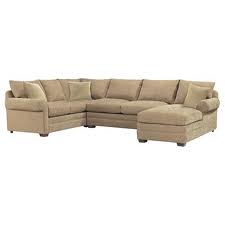 Upholstery manufacturers use more varied materials and methods of manufacturing than that of carpet manufacturers. One upholstery cleaning process will not work on all upholstered furniture. Special considerations such as color fastness and fabric stability must be made.
Shure Clean Carpet Systems technicians are specially trained in the care of all fabric types. So you can feel comfortable in knowing proper method and cleaning solution is right for your particular piece of upholstery.
How long will my furniture take to dry after upholstery cleaning?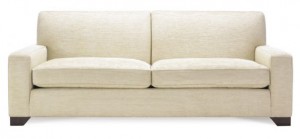 Most pieces are dry within 1-2 hours. Some fabrics such as cotton may dry slower.
Maybe your upholstery hasn't been cleaned in years, but still appears to look good. For only a fraction of the cost of a cleaning, our technicians can provide a thorough vacuuming of your furniture. By removing contaminants such as hair, dust, dust mites, pollen and dander you can have us freshen up your furniture without putting a strain on your budget.
Upholstery Cleaning Typical Cost
Armchair or recliner ranges from $40 to $55,
Love seat or over sized chair from $55 to $70,
Couch or sofa can range from $70 to $90,
Sectional sofa can cost between $115 to $215,
Ottoman or footstool range from $20 to $35,
Dining room chairs and bar stools range from $3 to $15,
Overall cost is largely dependent on the amount of pieces you'd like to have cleaned.